The Purdue Alumni Association harnesses the power of 575,000 alumni and a world-class institution to enrich the personal, professional, and intellectual lives of alumni and advance the University's mission.
By virtue of your membership, you recognize the value the Purdue Alumni Association brings to your life and as an alumni leader, you'll play a critical role in sharing the Purdue Alumni story with others. Reaching 90k members by 2019 may seem like a big goal, but we're going to get there — with your help. One Boilermaker alone is exceptional, together we are far stronger.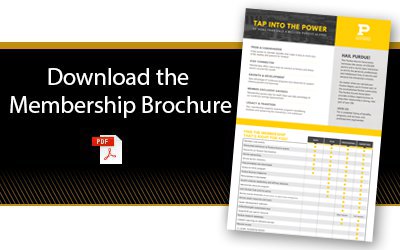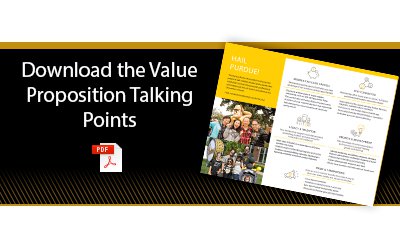 Please contact Ben Paolillo to request printed pieces to be mailed to you.