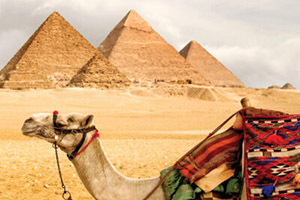 January 21–February 1, 2023
Exclusively for the President's Council family!
Additional 2023 Trips - Sneak Preview!
More information about the trips below will be coming soon. In the meantime, if you would like to indicate interest in one or more of these trips, please fill out our Trip Interest Form. 
Taste of the Caribbean & Panama Canal January 28-February 7, 2023
Patagonia Explorer February 11-24, 2023
Journey to Southern Africa February 14-March 1, 2023
Morocco, Land of Enchantment February 17-26, 2023
Israel, Land of Cultural Treasures February 18-27, 2023
The Northern Galapagos Islands March 4-11, 2023
Springtime Coasts of the South March 18-29, 2023
The Charm of the Amalfi Coast March 29-April 6, 2023
Picturesque Mediterranean April 13-24, 2023
Charms of the South April 17-25, 2023
Dutch Waterways April 20-28, 2023
Flavors of Northern Italy April 29-May 7, 2023
Insider's Japan May 8-20, 2023
Croatia & Cruising the Dalmatian Coast May 9-20, 2023
Imperial Journey May 14-26, 2023
Southwest National Parks May 24-June 1, 2023
Greek Isles Odyssey May 31-June 11, 2023
British Isles Brilliance June 10-21, 2023
Portugal Adventure June 10-18, 2023
Fairytale France June 11-19, 2023
Discover Southeast Alaska July 7-14, 2023
Cruise the Rhine & Mosel Rivers July 20-31, 2023
Grandeur of Iceland July 24-August 1, 2023
Canadian Rockies by Rail August 2023
Apulia, Undiscovered Italy August 30-September 7, 2023
Legendary Turkey September 8-22, 2023
Ireland, Western Gems of the Emerald Isle September 9-18, 2023
Romance of the Douro River September 12-23, 2023
Autumn Vistas of Canada & New England September 18-29, 2023
Grand Seine & Normandy Passage September 19-27, 2023
Death Valley, Yosemite, and the Great Parks of California September 29-October 6, 2023
Grand Danube Passage October 4-19, 2023
Albuquerque International Balloon Fiesta October 6-9, 2023
Radiant Spain & Italy October 9-20, 2023
Portrait of Italy October 9-24, 2023
National WWII Museum, New Orleans October 16-19, 2023
Columbia & Snake Rivers October 22-29, 2023
Spain – Andalucia in a Parador October 26-November 3, 2023
Wonders of Peru October 26-November 6, 2023
Intriguing India October 27-November 10, 2023
Macy's Parade November 22-25, 2023
Holiday Markets Cruise December 10-18, 2023