As we kick off a yearlong 50th anniversary celebration of the President's Council, Purdue for Life's Annual Weekend in Naples will provide the perfect opportunity to connect with loyal alumni and friends, including our John Purdue Club members.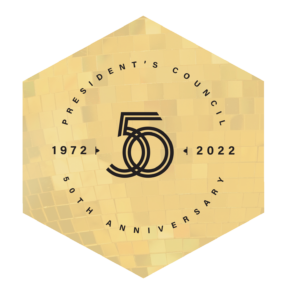 These are exciting times to be a Boilermaker, and we can't wait to be together again. Join us February 9–13, 2022, in sunny Florida for an exciting lineup of new and familiar events you won't want to miss!
RSVP by February 2!
// Questions about registration? Call 765-494-0900.
Purdue University's policy for off-campus events indicates that all event participants/guests should comply with local public health requirements and guidelines.  Therefore, Florida's requirements and guidelines will be in place during the time we are in Naples and should be observed.
Although the use of masks will not be required, event participants/guests are welcome to wear masks if they prefer to do so.