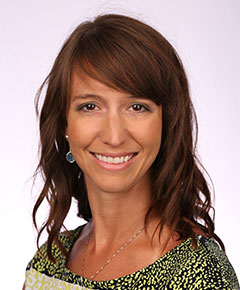 Brooke Linn
Executive Director of Learning & Talent Development
Brooke Linn has been with Purdue University since August of 2011. In her current role, she serves as the Executive Director of Learning & Talent Development for the Purdue for Life Foundation where she creates and implements professional development training programs at all levels. She has also served at the university as the MGMT 29500: Professional Career Management course coordinator, a career coach, and an academic advisor. Prior to the start of her career at Purdue, she worked as a literacy coach, reading interventionist, and second grade teacher for the Crawfordsville School Corporation. Brooke is a proud 2004 graduate of Purdue University with a degree in Elementary Education; she obtained a Master of Fine Arts degree in Writing Popular Fiction in 2011 from Seton Hill University. In addition, she is a certified StrengthsFinder coach, as well as a certified practitioner for the Myers-Briggs Type Indicator (MBTI). She is also certified in the Gallup Builder Profile 10 and the Strong Interest Inventory (the Myers-Briggs Company). She uses these certifications to help individuals create personalized career development plans based on Strengths, interests, skills and values.
Outside of her full-time career at Purdue, Brooke is a professional writer for children's and young adult literature. Her first book, BoilerMAKER: Discovering Purdue University was published in November of 2014. Brooke is originally from Kentland, Indiana, and has lived in the greater Lafayette area since 2006 with her son, Noah.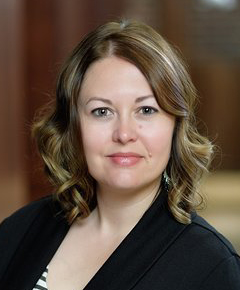 Justina Hedrick
Assistant Director of      Learning & Talent Development
Justina joined Purdue University in August of 2017.  In her current role as the Assistant Director of Learning & Talent Development, she focuses on onboarding initiatives and leadership development. Justina holds a Bachelor of Science degree in Business Administration from Indiana Wesleyan University and a Master's in Business Administration from Purdue Global.  In addition to these, she is a Strengths Champion for Purdue University, has completed a New Employee Onboarding Certificate through ATD, and is a certified facilitator for Seven Habits of Highly Effective People.  Prior to her time at Purdue, she worked as a paralegal on medical malpractice, personal injury and wrongful death cases for more than 10 years. 
Outside of her full-time career at Purdue, Justina is always in the pursuit of new knowledge and has a passion for building relationships.  She lives in Crawfordsville with her husband and son, Hudson.  She spends most of her free time watching him play sports, but also loves reading, volunteering, and gardening.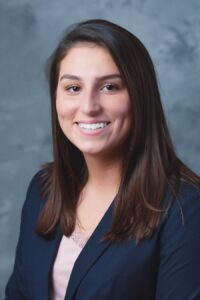 Nina Milivojac Fox
Assistant Director of Learning & Talent Development