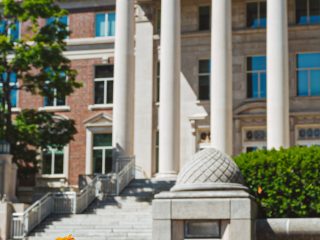 The Purdue for Life Foundation is your portal for educational opportunities delivered beyond Purdue's campus. Explore online courses for degree-seeking students, employees seeking professional development, or learners simply inspired by the joy of gaining new knowledge.
Broaden your mind. Build your career. Discover the opportunities for learning across your lifetime!
John Purdue himself, as dramatized in this video by author and historian John Norberg, gives a first-person account of his own life and the early life of Purdue University, his namesake.
Free Purdue Online Offerings
College Specific Continuing Education
Civics Literacy Podcasts
This is "My Constitution," a 12–podcast series from the Center for C-SPAN Scholarship & Engagement at Purdue University.
Explore Our YouTube Playlist of Lifelong Learning Webinars
Lifelong Learning Webinars