A New Home for Data Science
A priority for the University, the Data Science major prepares its students for careers in virtually every area of society by blending modern mathematics, statistics, and computer science. The building now known as Schleman Hall will be renovated as the Data Science building, becoming the program's new home and serving as a vibrant and iconic spot for students to gather, study, and collaborate in an ideal location close to related College of Science departments in the heart of Purdue's campus.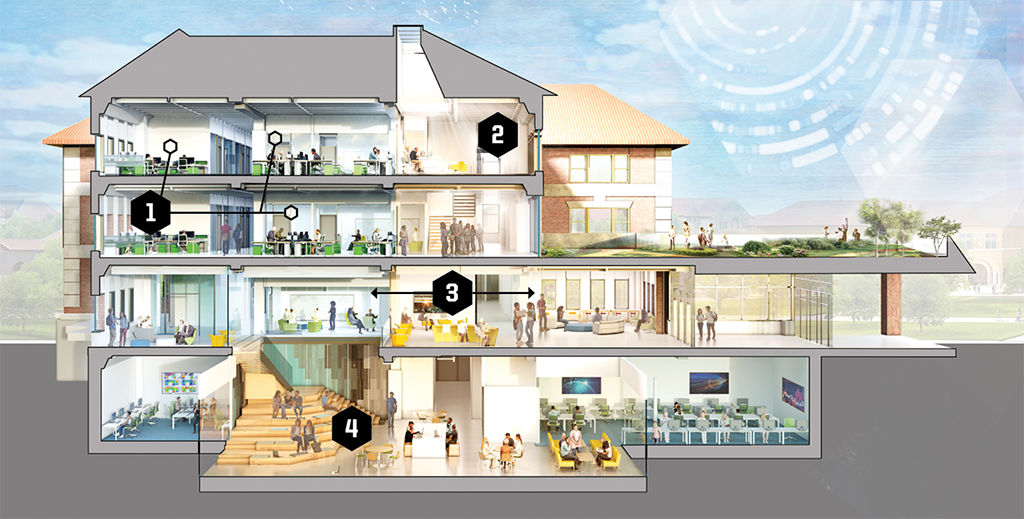 One of the many naming opportunities available for the Data Science building is the building itself. The renovation will integrate the facility's historical integrity with a more open and vibrant atmosphere, featuring flexible, interconnected spaces uniquely configured for Data Science.
$50,000-$100,000
These work spaces, offices, and research areas will bring in beautiful natural light around the entire perimeter of the building. The neighborhoods will replace the traditional suite-based spaces, uniting undergraduate, graduate, and faculty research in an interactive, campus-facing environment.
$100,000
Designed to provide incredible views of the Purdue Mall from both inside and outside on the private terrace, this will be the perfect place for faculty to gather and enjoy the camaraderie and exchange of ideas that will enable new discoveries in Data Science at Purdue.
$2,500,000
The central area of the first floor will be transformed into an energetic student activity space. This part of the renovation will maintain historic details while providing incredible amounts of natural light throughout the first floor and creating an open, welcoming area for students to meet, study, and collaborate.
$2,000,000
This architectural icon will serve as a gathering place and an inviting connection between the lively student spaces on the first floor and the instructional labs on the lower level. The cascading bench-style seats will lead to open study spaces and provide an area where students can work in teams and advance the work of Data Science at Purdue.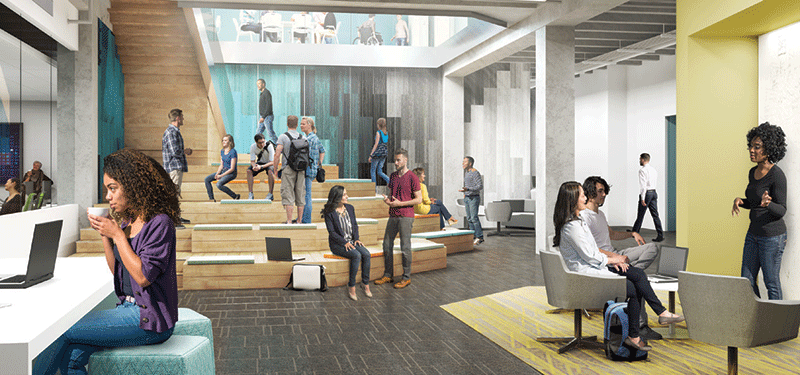 Additional Naming Opportunities:
Skype Rooms // $10,000
Faculty and Staff Offices // $15,000
Research Open Areas // $25,000
Conference Rooms // $25,000-$50,000
Collaboration Spaces // $50,000-$750,000
Seminar Room // $100,000
Teaching Labs // $500,000
Colloquium Space // $750,000
Your support for the Schleman Hall renovation will give Data Science students
and faculty an exciting hub in which to collaborate and conduct research and will ensure that Purdue remains at the forefront of this rapidly changing field that impacts all aspects of life.
Contact James Parker at japarker@purdueforlife.org or at 765-496-3525 to learn how you can support this project.