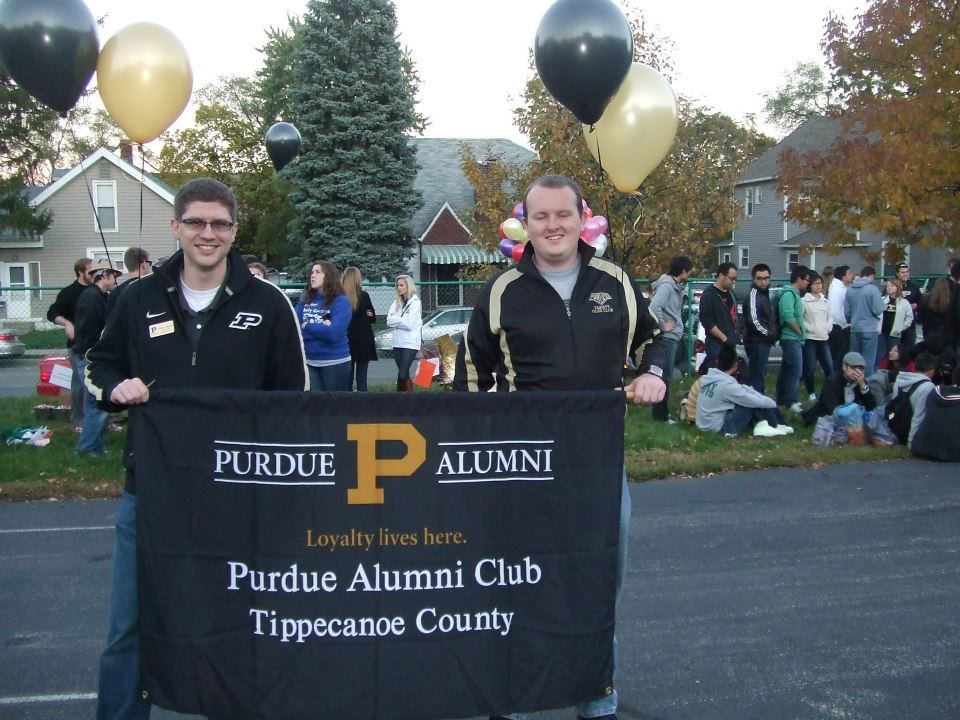 Welcome
The Purdue Club of Tippecanoe County was established in 2002. The goal of the club is to promote pride in Purdue University and the Purdue Alumni Association in the local club area.
Scholarships
The Purdue Alumni Club of Tippecanoe County is proud to announce an academic scholarship program for incoming Purdue students from Tippecanoe County.
The scholarships are provided by Purdue alumni and friends who have generously donated to support the next generation of Boilermakers in the Purdue Alumni Club of Tippecanoe County geographical area. This is the 16th year of our club's scholarship program. More than 30 scholarships have been awarded to date by the club's scholarship program.
Apply
Applications are due by March 1 and will be awarded on or before May 1 for the following academic year.
We hope to hear from you soon! Hail Purdue!
Purdue Alumni Club of Tippecanoe County Scholarship Recipients
2021-2022           Mark Cramer, Rachel Crowder & Abigail McCain
2020-2021           Clinton Moore & Kaycee Baird
2019-2020           Luke Cooley & Andrew Freeman
2018-2019            David Lambeth, Alyssa Yeoman & Jillianne Thorpe
2017-2018            Aidan Leaird & Rachael Palmer
2016-2017            Hannah Byrn & Kelsey Eversole
2015-2016            Faith Dalton & Hayley Karpick
2014-2015            David Tishmack
2013-2014            Hannah Ensign
2012-2013            Ryan Holladay
2011-2012             Claire Riehle
2010-2011             Hanna Park
2009-2010            Samantha Anthrop & Jeffrey Brand
2008-2009           Morgan Atwell & Sarah Morphew
2007-2008            Deidra Dantzler & Kyle Newton
2006-2007            Whitney Batta & Ben Korty
2005-2006            Danielle Avery
2004-2005            Alison Steele & Courtney Howard
Questions?
Contact Jessica Harvey, scholarship chair at jaharvey@purdue.edu.
We hope to hear from you soon!  Hail Purdue
Contact Us
Joel Hartman
Jbhartman@prf.org
Purdue Club of Tippecanoe County
PO Box 2732
West Lafayette, IN 47996
Purdue for Life Foundationalumniclubs@purdueforlife.org
Social Media