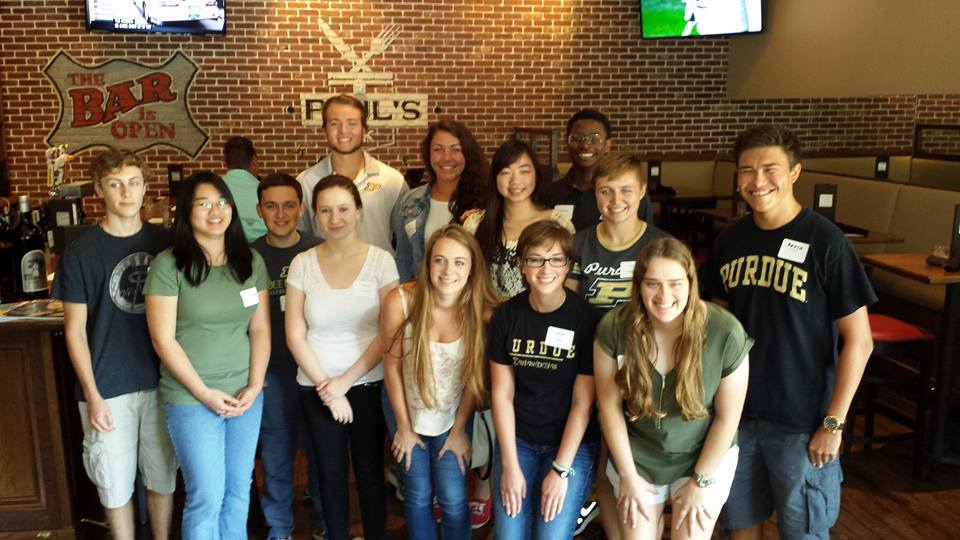 Welcome
Welcome to the official website for the Purdue Club of Houston! We're glad you're here!
The Purdue Club of Houston serves Purdue alumni in the Greater Houston area. We host frequent events in the form of Purdue game watch parties, community service projects, social outings, and more!
As one of 125 Purdue Alumni Association alumni clubs, the Purdue Club of Houston is a great way to meet fellow Boilermakers, stay up to date on campus happenings and show your Boilermaker pride.
We hope you'll consider becoming a member of the Purdue Club of Houston and joining us at one of our upcoming events. If we can be of assistance to you, please let us know!
Boiler Up and Hail Purdue!
Scholarship
The Purdue Alumni Club of Houston has set up a student Scholarship for a current Purdue Student from the Houston area. The Scholarship will be a one-time, $1000 award (or $500 each semester) towards any academic expenses. The student will be chosen based upon their academics, community service/extra-curricular activities, financial need, and several brief essay questions. This scholarship is intended for returning undergraduates. 
Applications are due by March 1 and will be awarded on or before May 1 for the upcoming academic year.
We hope to hear from you soon! Hail Purdue!
Contact Us
Saurabh Chaugule
PurdueHouston@gmail.com
Purdue for Life Foundation
alumniclubs@purdueforlife.org
Social Media