Dr. Bill Phillips (S'78) had a mind for science, an eye for photography, an ear for classical music and opera, and a love of high-quality sound equipment in his early 2000s Acura.
But nothing matched his passion for Purdue and his desire to help those around him.
If there was a need, Phillips—an accomplished scientist with Abbott Laboratories—never hesitated to offer his time, talent, or finances.
When the Department of Biological Sciences needed an alumnus to speak to students, Phillips was typically the first person they would call.
When funding was needed for undergraduate research, Phillips established an internship program that supported biology students for full-time laboratory summer research with a $5,000 stipend.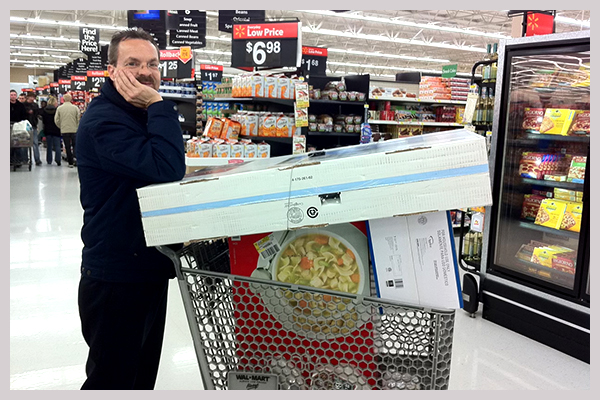 When he noticed the study lounge in Lilly Hall was rather bare, he and another alumnus made a late-night trip to Walmart and bought televisions and couches for the students.
"Bill was a constant," says Dr. Richard Kuhn, the Trent and Judith Anderson Distinguished Professor in Science for the Department of Biological Sciences. "He was positive, he was always smiling, and he was always looking for ways to provide support for the department and our students."
Phillips had already established a legacy of generosity when he unexpectedly passed away in 2019, but he had more planned: a $2.8 million gift supporting undergraduate and graduate students in the biology department.
"Bill's gift validates everything his friends and colleagues knew about him: he put others first and had absolutely no hesitation about giving his own resources, both personal and financial, to Purdue, its students, and its staff," says Jon Snyder (S'05, PhD'12). "It's no surprise that he wanted his support to continue and shape future generations of Boilermakers."
Snyder, a principal research scientist for Elanco Animal Health, knows firsthand the kind of impact Bill Phillips can have on a Purdue student. As a senior in the fall of 2004, Snyder signed up for a recruiting session for Abbott Laboratories. Sitting on the third floor of Lilly Hall, Snyder listened as Phillips, who was leading the session, passionately shared how Abbott's employees use their love of science to change lives around the world.
"I entered the session that evening convinced I would pursue graduate school," Snyder recalls. "I left 60 minutes later convinced that, not only did I want to work at Abbott, I wanted to work for Bill Phillips. I'm fortunate to say that I was able to have that very opportunity."
Anyone who met Phillips quickly learned of his love for his alma mater. He wore his Purdue class ring proudly every day, and, with few exceptions, the days he took off from work were either to visit Purdue and speak with students or attend meetings of the Biological Sciences Alumni Advisory Committee, of which he was a founding member.
"Bill's passion and leadership were unmatched," Dr. Kuhn says. "He consistently provided outside counsel for the department and would freely give advice to students."
Phillips believed that, through their education and experiences, Purdue students are poised to become future leaders and brilliant scientists, and he wanted them to have the same—if not better—opportunities and outcomes he had access to.
And that is exactly what his gift to the Department of Biological Sciences will ensure.
"Bill leaves a legacy as a product of Purdue who loved to give back to the place that was so exceptionally formative to him," Snyder says. "He represented and demonstrated character that many of us aspire to but find difficult to completely embody—selfless, tireless, dedicated to putting others first—and he wanted nothing more than to change the lives of others for the better."