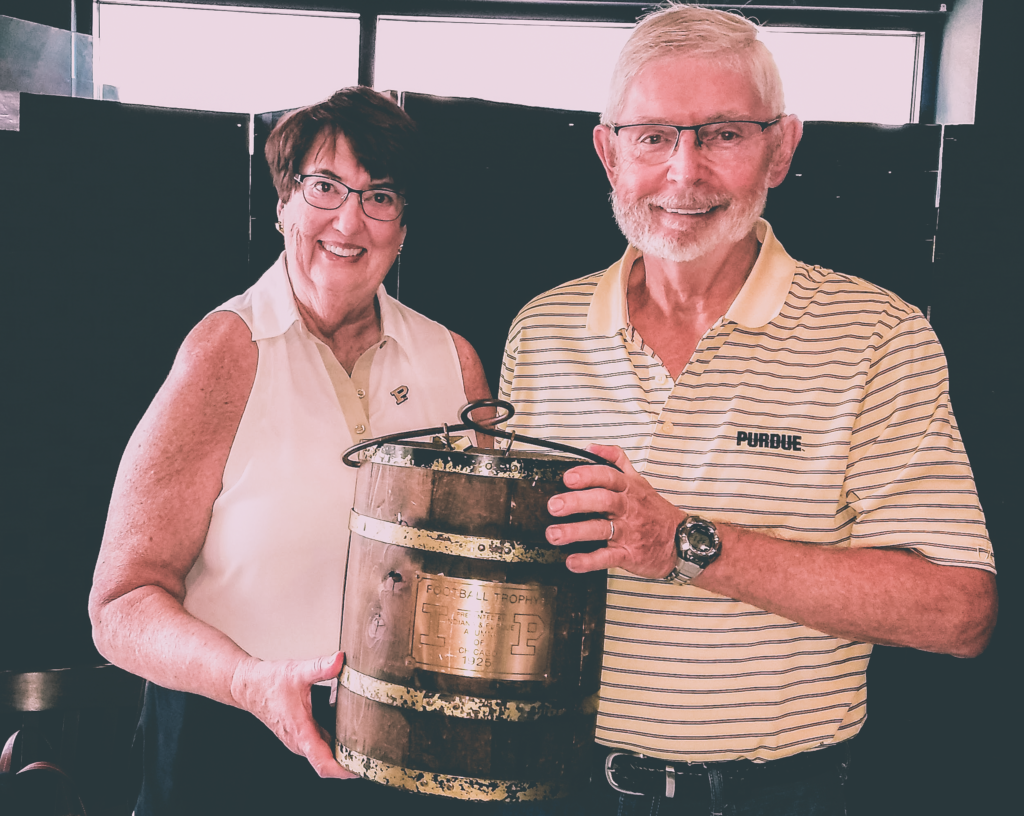 Donald "Don" Coates (MS ME'66, PhD ME'70) didn't originally plan on attending Purdue. He changed his mind, however, while working at the Grumman Aerospace Corporation. His boss, Bernard "Bernie" Zapotowski (AAE'54), was a proud Boilermaker who embodied the university's innovative spirit.
Coates never regretted his decision to pursue both his master's and doctorate degrees on the West Lafayette campus. Not only does he credit Purdue as the "launchpad" of his career, but he also met his late wife, Pat (BS M'70), on campus. "Meeting my wife was the best thing that happened in my life besides attending Purdue," Coates says. "I have great memories of the university."
Coates's successful career in engineering has included serving in key roles at Maytag and Electrolux as well as receiving Purdue's Distinguished Engineering Alumni Award in 1990. He has also taught courses, including inventive problem-solving, as an assistant professor at Kent State University.
Until he and Pat joined the President's Council Advisory Board in 2017, Coates didn't fully appreciate the hard behind-the-scenes work that ensures Purdue's success. "On the advisory board, we got to know Mitch Daniels and Mung Chiang, and we gained insight into Purdue," Coates says. "It made me want to contribute to the university."
He made a pledge to establish the Donald and Patricia Coates Professorship in Mechanical Engineering. "I think the linchpin of innovation is problem-solving," Coates says. "I want this professor to teach the methodologies that students and other professors can use to solve problems." He hopes creating innovative solutions will also lead to higher-paying jobs in the United States.
Not only is Coates supporting Purdue, but he has also been on the receiving end of the university's care. When Pat died earlier this year, members of the Purdue family reached out to him. Purdue and Coates have what he calls "a special cycle of mutual support."  
Coates gained a lot of knowledge at Purdue but says one lesson stands out: "Purdue always showed that if you worked hard, you could do well, and they would reward you." In the near future, he hopes the Coates professorship will help a faculty member—along with their students and colleagues—reap the rewards of problem-solving and innovation.