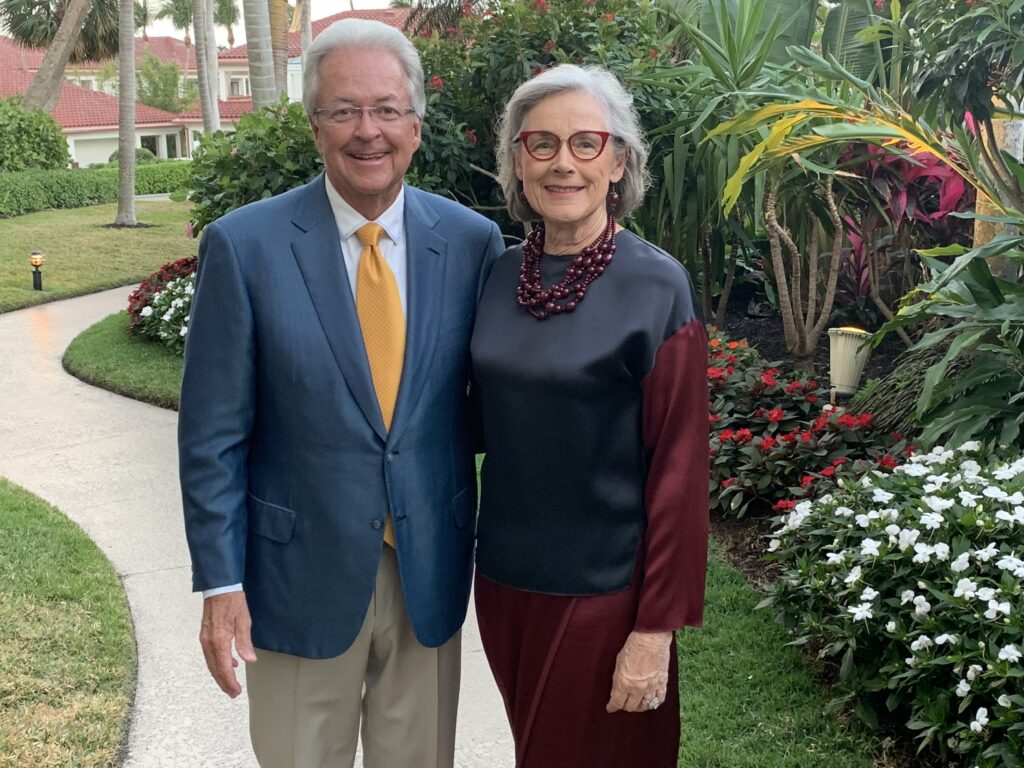 The child of a Scottish immigrant, Tom Howatt (M'72, MS M'73) was the first in his family to attend college. "What I learned growing up was a strong work ethic—something that has served me well my entire life," he says.
Howatt started out studying aeronautical and astronautical engineering before discovering his true passion in Purdue's management school. After earning bachelor's and master's degrees, he went on to become president and CEO of Wausau Paper.
In 2015, Howatt and his wife, Mary, committed $1.5 million to fund the Thomas J. Howatt Chair in Management. A few years later, on Purdue Day of Giving, they made a $2.2 million commitment to establish the Howatt Scholars program, which provides 12 merit-based full-tuition scholarships in the Mitchell E. Daniels, Jr. School of Business.
"Each year when we come back for Homecoming, we continue to be impressed with the students we have the chance to meet," says Howatt, who hopes to inspire others to give back as well.
In addition to the above gifts, his estate plan includes a $20 million provision to support the business school. "What was accomplished over the last decade at the university level under Mitch Daniels's leadership—and at the business school under Dean David Hummels—was very meaningful to me," Howatt says. "Those advances—coupled with the recent renaming of the school and the strategy to position it as a preeminent business school in the U.S.—seemed to make this the right time to publicly acknowledge the inclusion of Purdue in my estate plan."
Howatt believes effective business leadership will impact the nation's future and that the university will play a significant role. "The recently announced integrated business and engineering degree in the business school is consistent with the path I followed at Purdue," he says. "I believe the university's strategy is destined to position Purdue as a top source of business leaders."
Purdue invited Howatt to join the Dean's Advisory Council in 2001, and he continues to serve today. "Over the last eight or so years, terrific things have been achieved," Howatt says. "I'm pleased to be a part of the advisory council during these exciting times."