President's Council Virtual Programming Archive
Here you'll find content from prior month's virtual programming. Can't find what you're looking for? Reach out to us at pc@purdueforlife.org or call 765-494-9290.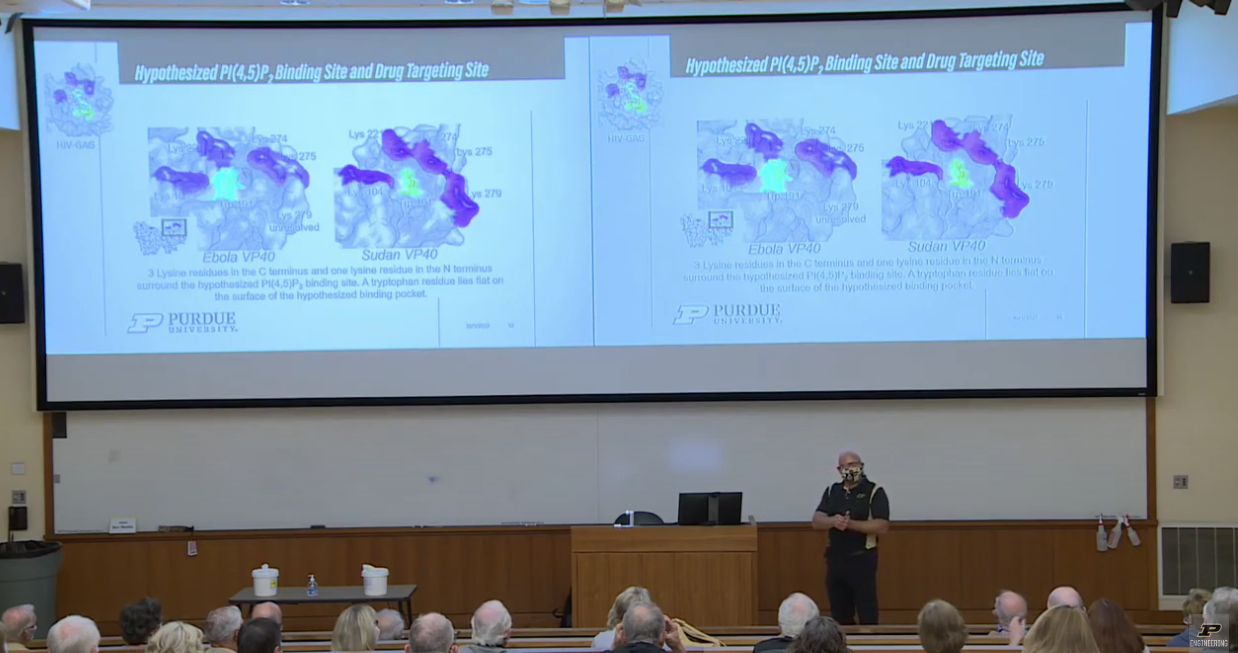 Robert V. Stahelin, Retter Professor of Pharmacy and Professor of Medicinal Chemistry and Molecular Pharmacology, explores how emerging viral pathogens, including coronaviruses (SARS-CoV-2), Ebola virus, and others hijack human cell machinery for their own replication cycle. You will learn about efforts at Purdue to combat these viral pathogens with new therapeutics aimed at halting virus spread from cell to cell.