President's Council Virtual Programming Archive
Here you'll find content from prior month's virtual programming. Can't find what you're looking for? Reach out to us at pc@purdueforlife.org or call 765-494-9290.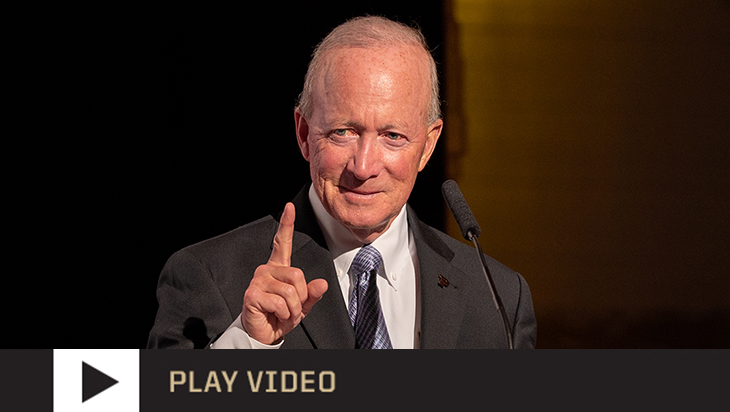 At his last President's Council Annual Dinner as University president, Mitch Daniels spoke to our President's Council family about gratitude, trust, and his unwavering pride for Purdue and our community. President Daniels's tenure as president may be coming to an end, but his legacy will be felt for decades to come.