Tour Campus
Haven't been to campus lately? Whether you're gearing up to head back to campus this weekend or want to tour from the comfort of your home—we have you covered!
Browse the interactive tours and videos gathered here featuring Purdue's newest residential halls, and more.
Cultural Centers
Black Cultural Center
Latino Cultural Center
Native American Educational & Cultural Center
Lesbian, Gay, Bisexual, Transgender, and Queer Center
Asian American & Asian Resource Center
---
Discovery Park
The Convergence Center represents the business front door to Purdue University and is located on the west side of campus on State Street. Take a tour inside the 143,000-square-foot center for innovation and collaboration. The Discovery Park
District is a $1 billion investment to transform the west side of campus into a mixed-use gateway for intellectual discourse where residents and visitors can live, work, learn, and play. Learn more here
---
General Campus
In addition to the videos below, click here to explore the rich history of Purdue's West Lafayette campus by using an interactive map.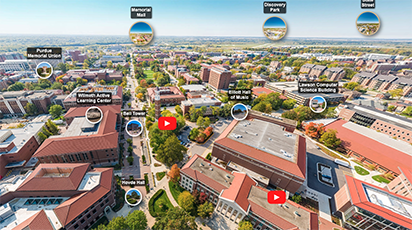 Purdue University Central Campus Virtual Tour
Purdue University – 2020 Campus Tour
Purdue Ag Alumni Association Tour of Campus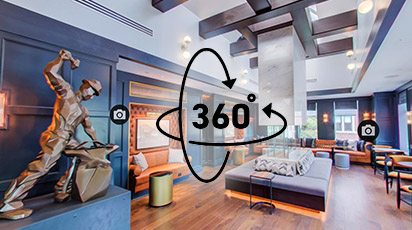 Union Club Hotel – 360 Interactive Tour
Purdue Memorial Union Ground Floor Renovation: Virtual Tour
PURDUE GRAND PRIX TRACK – 360 RIDE
PURDUE INSIDE MINECRAFT
---
Educational Spaces
Purdue's campus is ever changing, and opportunities for students are growing with each new campus space created. Take a look at some of the new facilities on campus for students to enjoy.
A Home for Our Heartbeat: Hagle Hall Virtual Tour
Aviation and Transportation Technology – 2020 Facilities Tour – Purdue Polytechnic
David and Bonnie Brunner Purdue Veterinary Medical Hospital Complex: Virtual Tour
Engineering Technology – 2020 Labs Tour – Purdue Polytechnic
Gateway Complex – Dudley Hall and Lambertus Hall: Virtual Tour
Proposed Nursing and Pharmacy Education Building: Virtual Tour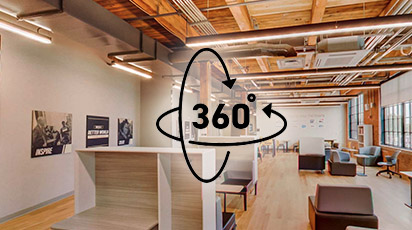 Purdue Polytechnic High School Schweitzer Center
Walking the WALC
---
Residence Halls
Residential Life in University Residences provides a means for students to learn about themselves while acquiring important life skills through involvement in a residential community. Check out these new spaces available for students!
Griffin Hall
Meredith South