If you are interested in improving your interviewing skills and want to gain insight from some of Purdue's finest graduates, you can sign up for a virtual mock interview with an alumni volunteer 3–5:15 p.m. on Wednesday, April 21.
During your 30-minute session, you will join a small group of students for a 20-minute practice interview with a Boilermaker alum, followed by 10 minutes of feedback on dress, virtual interaction, performance under pressure, and communication skills. All participants will be asked to submit a one-page resume when they sign up, to be shared with their alumni volunteer.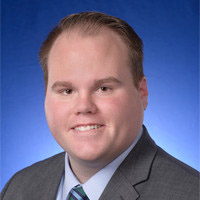 Chad Barker (LA'13)
Brand Manager | Eli Lilly and Co.
Barker works as a U.S. immunology brand manager for Eli Lilly and Co., where he partners with a variety of stakeholders to develop solutions that enable patients to access, afford, and maintain compliance with their medicines. He previously held roles at Lilly in Neurology and Diabetes. In addition to his day-to-day responsibilities, Barker serves as a point captain for recruiting Purdue students into Lilly's Value and Access Platform. He is a 2013 Purdue graduate in political science and is a Chick Evans Scholar. He lives in Indianapolis with his wife, Carolyn Butera.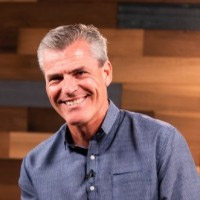 Dale Gibbons (S'87)
Founder | 7 Figure Business Network
Gibbons has built three seven-figure businesses and has dedicated his career to helping others grow profitable and fulfilling companies. He is the author of The 90-Minute Business Breakthrough, where he shares eight strategies that will generate $100,000 or more in new profits without spending more on advertising. He's also the author of Master Your Money In 7 Days, which is a parable inspired by his own nail-biting experience of having tens of thousands embezzled from one of his companies and how he developed a system for improving and managing cash flow that leads to confidence, peace of mind, and a bank balance that's always positive. Gibbons and his team specialize in helping small and medium business owners generate more leads, win more sales, and enjoy more free time.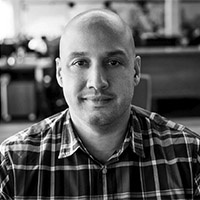 Ted McElroy (M'03)
Chief Operating Officer | Phusion Projects
As COO for Phusion Projects, McElroy is responsible for the company's finance, data visualization and analytics, and supply chain functions. He also serves as a member of the company's executive leadership team, where he partners to drive strategic and business decisions that enable growth while helping to guide the organization through change. McElroy's primary areas of focus include forward-looking sales and operations planning, financial forecasting, and driving operational efficiencies. McElroy received his MBA, with distinction, from the University of Michigan's Ross School of Business and his bachelor's degree in accounting from Purdue's Krannert School of Management. Outside of his work at Phusion, McElroy serves as a member of both the Business Opportunities Program Leadership Council and the Alumni Advisory Council for Fraternity, Sorority and Cooperative Life at Purdue. Along with his wife, he has also endowed a scholarship at Purdue that is awarded annually to a student within the Business Opportunity Program. They reside in Chicago.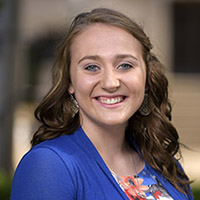 Baylee Neff (A'17)
Director of Business Partnerships | Purdue for Life Foundation
Neff is from Frankfort, Indiana, where she currently resides with her husband and fellow Purdue graduate, Brock. She has a bachelor's degree in agribusiness management and a certificate in entrepreneurship. Neff is the director of business partnerships with the Purdue for Life Foundation. While at Purdue, she was involved in Purdue Musical Organizations and Sigma Alpha.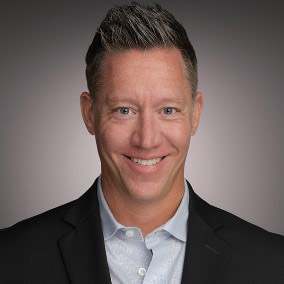 Greg Pilkinton (E'97)
Senior Director | Ankura
Pilkinton, who received his MBA from the University of Houston–Clear Lake, is a senior director at the Houston-based business solutions firm Ankura. He has extensive experience in the liquefied natural gas (LNG) markets and significant sales, operational, and financial management experience in oil and gas and aerospace industries. Pilkinton has been an industry-recognized speaker, has served on university boards, and has written technical papers within the acoustical engineering field.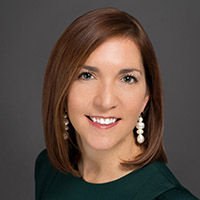 Mandy Royston (HHS'04)
Concessions Operations Coordinator | Indianapolis Airport Authority
Royston is a concessions operations coordinator for the Indianapolis Airport Authority (IAA) at the award-winning Indianapolis International Airport (IND). During her three years at IND, she has collaborated on the development of an upgraded concessions program and on this initiative through project management and tenant relations. Royston was recently recognized by Airport Authority leaders with a RITE Award for Excellence. Driven by the discovery of what makes each passenger unique and by creating world-class customer service experiences, Royston dedicates her time to ensure every passenger has a positive travel experience. She studied hospitality management at Purdue, and has since carved a path through the legal, pharmaceutical, event, and hotel-management fields to unearth her love of airport hospitality management. In her free time, Royston volunteers as a mentor for the Pass the Torch and Engage Mentoring organizations.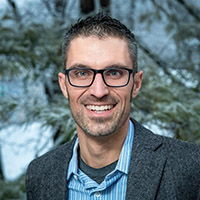 Brad Smith (S'05)
Leadership Consultant | ADVISA
Smith leverages a passion to improve the world one leader at a time to help his clients improve culture, decrease turnover, and grow profits. By combining an inquisitive listening ear, a bias for action, and an incredible support team, he strives to validate and understand where clients are while also journeying with them to unlock future potential. Whether during 10 years of nonprofit leadership or more recently in building start-up organizations and leading merger and acquisition transitions, leadership and organizational development is the common thread of Smith's professional career. He graduated from Purdue twice, and is sometimes affectionately called a "Double Boiler." He earned a bachelor's degree in secondary math education and later an MBA from the Krannert School of Management. Outside of work, Smith calls West Lafayette, Indiana, home and enjoys spending time with his wife and three children.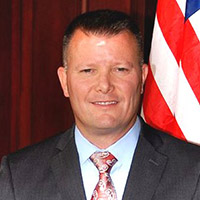 Scott Willis (E'92)
Vice President | Theoris
Willis grew up in Kokomo, Indiana, and attended Purdue, where he graduated with a bachelor's degree in civil engineering. Upon graduation, he joined the U.S. Marine Corps as a second lieutenant. After serving four years on active duty and deploying across the globe, he entered the manufacturing sector and took jobs with Corning Incorporated, General Motors, and Management Recruiters International. During this time, Willis continued to serve in the Marine Corps Reserves, ultimately climbing to the rank of major and serving overseas in support of Operation Iraqi Freedom. Upon returning home, he founded Arnett Management Solutions, Inc., an executive-search firm that focuses in food, beverage, pharmaceutical, and biotech manufacturing. Shortly after founding Arnett Management Solutions, Willis started up a second company, Jarhead Holdings, LLC. This company invests in commercial and residential real estate and currently owns and manages properties throughout central Indiana. Willis sold Arnett Management Solutions in 2018 and merged with Theoris, a professional services company based out of Indianapolis. He serves as vice president for its executive-search division, Theoris Search. Willis and his wife, Stacey, live in Westfield with their three children. He is active in his community and with the John Purdue Club, the Purdue Alumni Association, and the Purdue University President's Council.