Congratulations on your graduation from Purdue University!
Check out this page for information from your college, Career Services, and community partners to help you with life after Purdue.
Read more about commencement and deadline information.
Claim Your Pint Glass
Update your info to claim your Purdue Alumni glass!
April 20: College of Liberal Arts, CCO, and University Residences
April 21: College of Engineering, College of Health and Human Sciences, and Certificate in Entrepreneurship and Innovation
April 22: Purdue Polytechnic Institute, John Purdue Club, and Purdue Federal Credit Union
April 27: Krannert School of Management, Balfour, and the CCO
The event each day is 11:00 a.m.⁠–⁠2:00 p.m. in the Boilermaker Station Welcome Center in Stewart Center 102.
Update Your Info
Please add your new address after graduation and your non-Purdue email.
A Message For You
Alumni Volunteer Opportunities
Want to give back to Purdue, but don't know how? Were you involved as a student and want to continue your involved after graduation? Check out several volunteer opportunities available to alumni and sign up today! A representative from our office will be in touch with more information.
Support Purdue Athletics
Boilermaker fans who have graduated within the last five years have the opportunity to join the John Purdue Club at a significantly discounted rate. Visit the John Purdue Club to join the young professionals network for benefits and to support our student athletes.
Colleges and Schools
Click on your college/school to watch special messages, learn about additional resources for life after college, and access special offers for recent graduates.
Post Graduate Finances
Purdue Federal can be your financial institution even after you leave campus. Click here for more information and some special offers.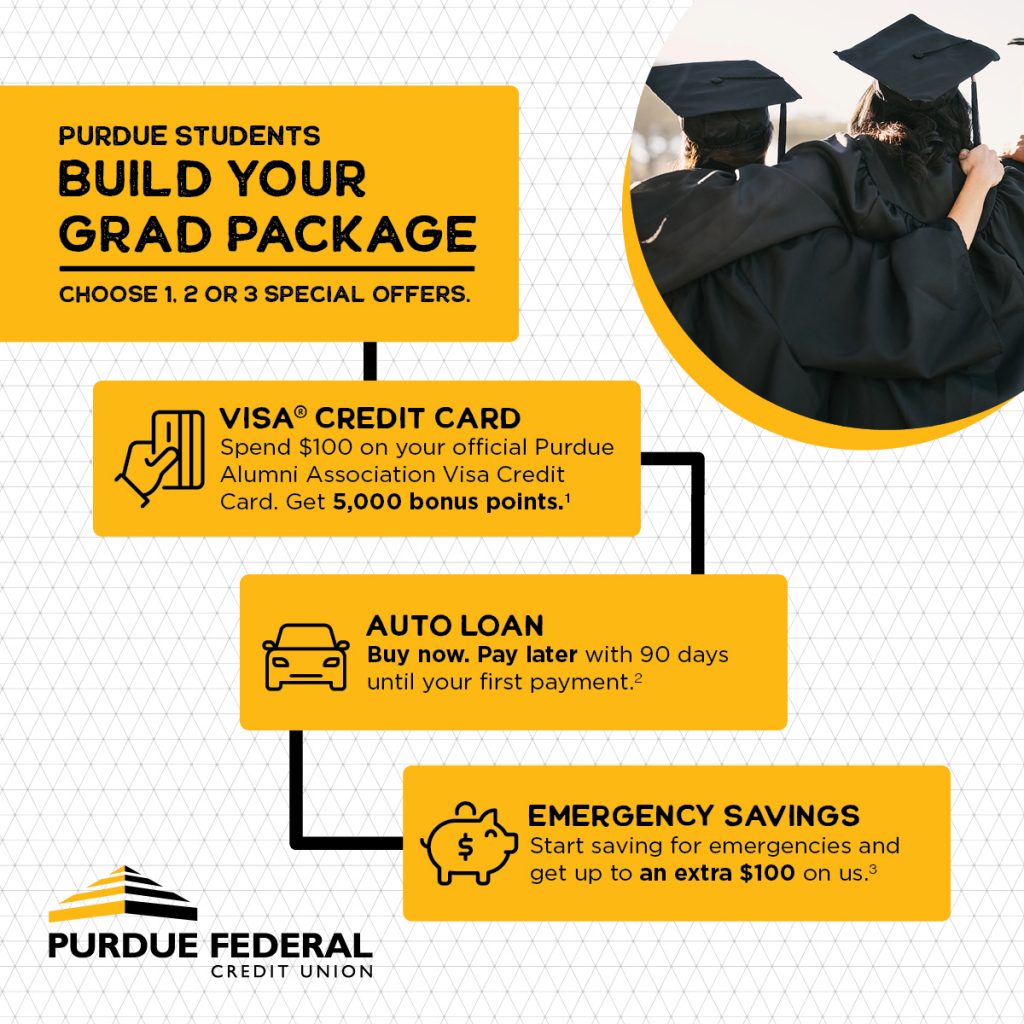 Show Your Purdue Pride
Whether you need a gift for a recent Purdue Graduate or just want to bring a little Boilermaker spirit into your own life, you'll find something for every occasion below.