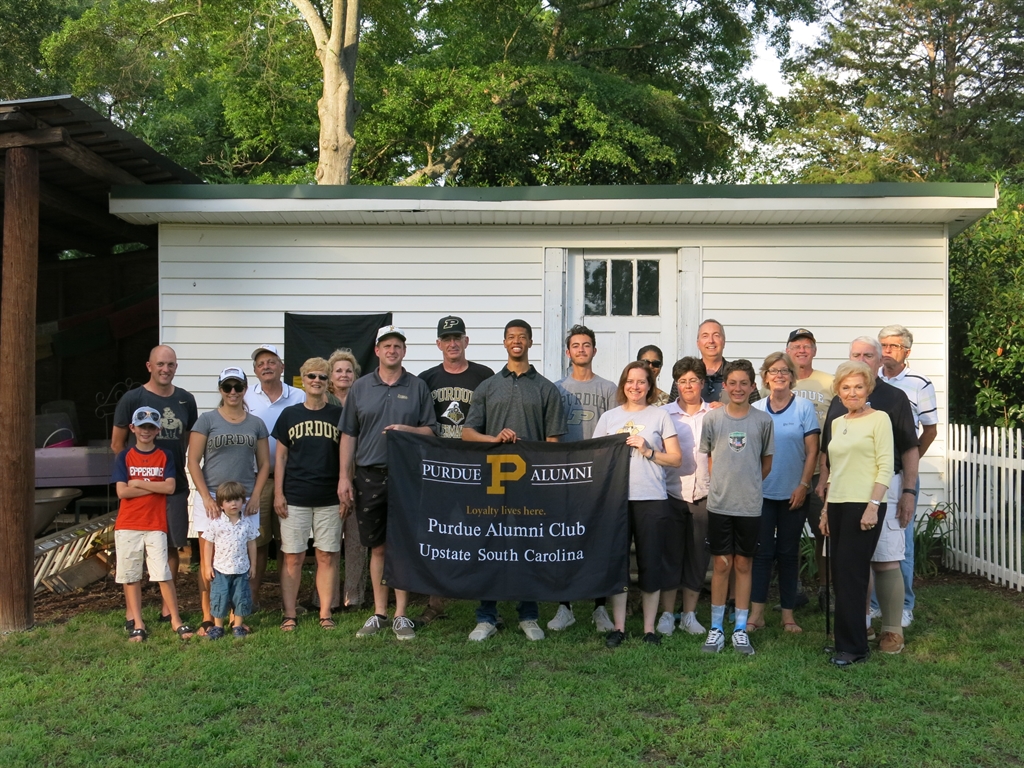 Welcome
We are a group of Purdue Alumni in Upstate, South Carolina. We support all things Purdue, and welcome anyone to join us.
We are proud supporters of the Boilermakers, cheering them on at game watches throughout the fall, winter, and into spring.  Most of our events occur in the Greenville, SC area.  In addition to game watches, we host an annual summer picnic, support scholarships for South Carolina students going to Purdue, donate to community service activities, organize fall and spring hikes, and more.
We are also the proud organizers of the Purdue specialty license plate here in South Carolina, available to all SC residents, which is how we fund our scholarships.
Scholarship
Each year, the Purdue Club of Upstate SC sponsors a scholarship for students who attend Purdue and are residents of South Carolina and Western North Carolina.
Purdue Club of Upstate South Carolina will award a general scholarship for each academic year.  Any Purdue University student whose permanent residence is in our club's designated region (South Carolina & parts of North Carolina), and who is enrolled full-time for the fall semester, is able to apply.
Apply
Applications are due by March 1 and will be awarded on or before April 15 for the upcoming academic year.
Proceeds from our license plate sales benefit the scholarship fund.  Questions? Email us at purdue.upstate.sc@gmail.com.
Boiler Up!  Hail Purdue!
Contact Us
Julie Tovey
purdue.upstate.sc@gmail.com
Purdue for Life Foundation
alumniclubs@purdueforlife.org
Social Media