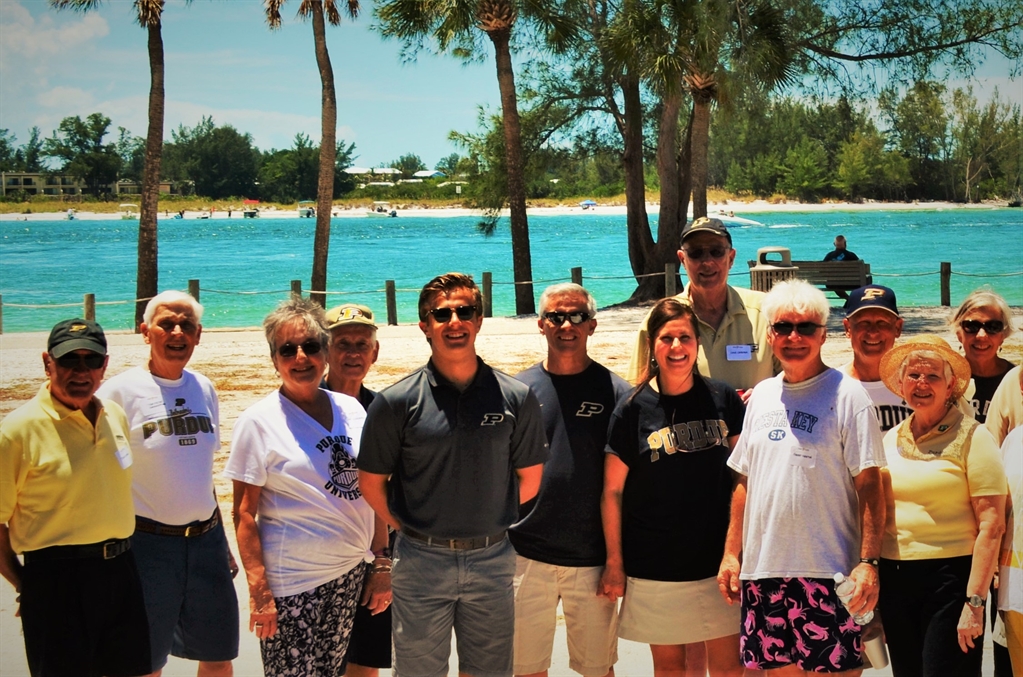 Welcome
The Purdue Alumni Club of Sarasota offers the most fun you'll ever have networking with other Boilermakers in our local area*.  We promote the interests of Purdue University and Purdue Alumni Association through our spirited involvement in events that offer you ways to interact with Alumni, Families, Friends and Students as we fund local scholarships.
We are a group of lively, savvy, professionals who take pride in our Club's accomplishments, as we challenge each other on ways to give back while enjoying teamwork.  You may meet a great friend; enjoy an exciting Polo Match or Purdue Game; join a charity run; find people with similar professional interests; realize a way to contribute to the community; and help local scholars as they are just starting their adventures at Purdue University.
Please check out how to join our Club!  There are no fees to become a participating member.
*We focus on social, intellectual, professional, community, and scholarship events with members from across the five counties of Charlotte, Desoto, Hardee, Manatee, and Sarasota.
Scholarship
The Purdue Alumni of Sarasota will again be awarding several scholarships to freshmen and returning scholars from our five county area in the coming Fall Semester.
To be eligible for the scholarship, each student must accept the Purdue University offer for admission and submit the standard application through the Purdue University Division of Financial Aid and express your interest in our Club Scholarship.
The application will include an official high school transcript and ACT or SAT scores for freshmen.  All applicants must also include scholastic, extra-curricular, and volunteer activities and achievements.  A one paged essay as described in the application will also be required.
Applications are due by March 1 and will be awarded on or before May 1 for the following academic year.
We hope to hear from you soon! Hail Purdue!
Congratulations in advance for teaming up with one of the finest academic institutions of higher learning in the United States!
Contact Us
Chuck Trippel
President, Purdue Alumni Club of Sarasota
ctrippel@comcast.net
Purdue for Life Foundation
alumniclubs@purdueforlife.org
Social Media