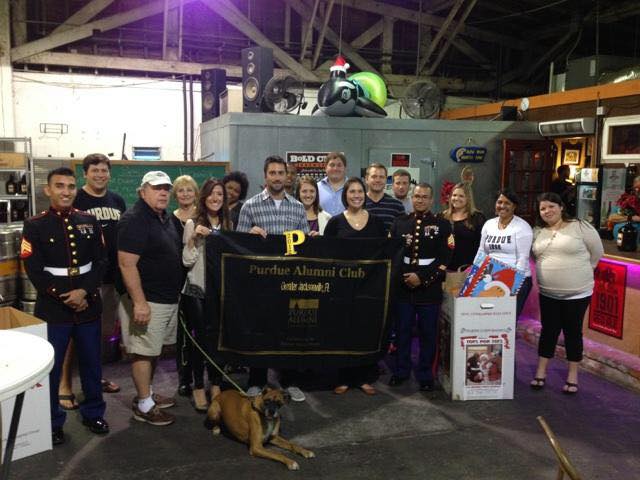 Welcome
Greetings and welcome to the Purdue Alumni Club of Jacksonville! Our goal is to promote all things Purdue to the Greater Jacksonville area and provide a place where all JAX Boilermakers can get together. We have a lot of exciting things planned for this upcoming year including football and basketball game watches, beach days, local volunteering opportunities, happy hours, and our Annual Spring Dinner. Additionally, we're excited to continue our efforts to support local incoming freshmen scholarships.
So come on out and join us! It's a great time with your fellow JAX Boilers (there's more than you think!) and we all look forward to seeing you!
Scholarship
The Purdue Alumni Club of Greater Jacksonville is offering at least one $1000 scholarship to a local graduating senior desiring to attend Purdue University. Any local Seniors who might be interested in pursuing a Purdue education please see the link below:
Applications are due by March 1 and will be awarded on or before May 1 for the upcoming academic year.
Contact Us
Chris Chen
pres.purduejax@gmail.com
Purdue for Life Foundation
alumniclubs@purdueforlife.org
Social Media