The annual Grand Prix Race is a racing event held every April at Purdue University that brings together students, community members, alumni, and racing fans. For more information on the Purdue Grand Prix Foundation and race, visit www.purduegrandprix.org. With the support of the Grand Prix Alumni, the students put on "The Greatest Spectacle in College Racing".
Additionally, every five years the Grand Prix holds an alumni race for past drivers to race in. This race occurs before the sprint races associated with the main Grand Prix Race on the Saturday of Race Day. The alumni race brings together Grand Prix alumni of all ages to rejoice and compete in one of their favorite events of all time! Check out the results of Race 60 and the images below! The next alumni race will take place on Saturday, April 23, 2022.
Race 60 Results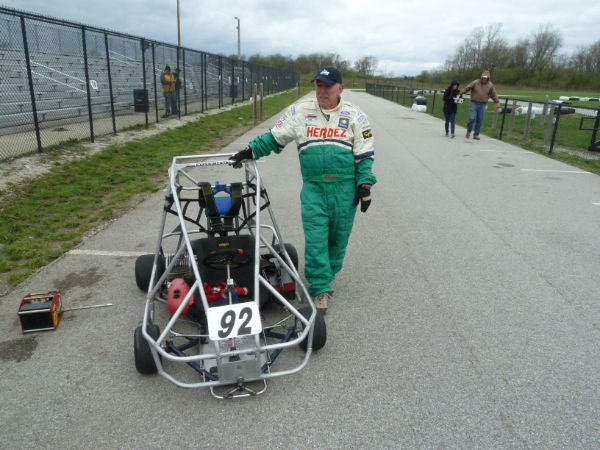 Lorrie Volland suits up for "Arrive and Drive" program on Friday Afternoon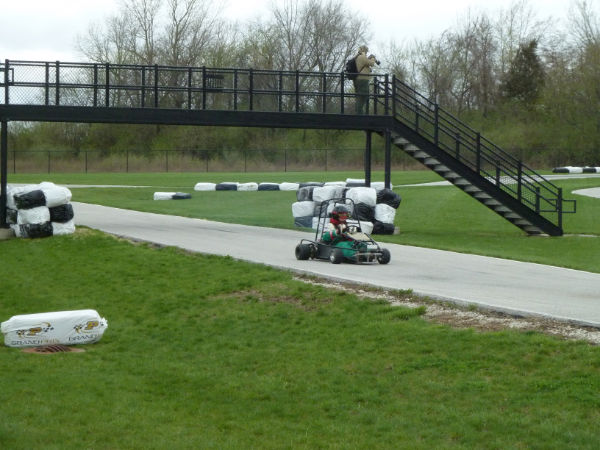 Lorrie Volland finds out what a 2 cycle ride is all about on the new track.