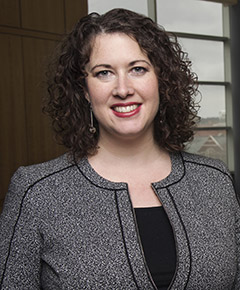 Jillian Henry is the Vice President of Engagement for the Purdue for Life Foundation. She is responsible for all alumni engagement efforts, including alumni clubs and affinity networks, volunteerism, alumni travel and international networks, mentorship, and lifelong learning. Prior to her role at Purdue for Life, Jillian served four years as Vice President of Organizational Development and Strategic Leadership at the Purdue Alumni Association. 
Before coming to Purdue, Jillian served as Senior Director of Regional Training and Capacity Building for the Indiana Nonprofit Resource Network, a statewide program administered by the Indiana United Ways. She has presented and developed curriculum on board governance for governing and advisory boards, strategic planning, leadership, employee motivation, and volunteerism. 
Jillian has received extensive training in facilitation for strategy—including the Effective Facilitator and Leadership Strategies (focusing on facilitating strategy for government and nonprofits)—as well as in grant writing, fundraising (from the Center on Philanthropy at Indiana University), creative problem-solving, accelerated learning for adult learners, and Appreciative Inquiry. Jillian holds a bachelor's degree in organizational leadership and supervision from Purdue University and a master's degree in nonprofit leadership development from Saint Mary of the Woods College.